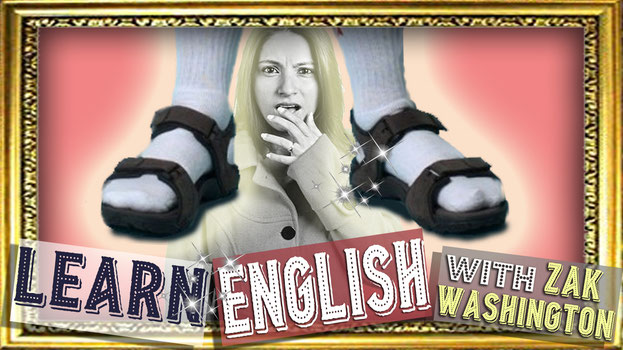 Today's English homework is a funny British comedy called
'My Blackberry isn't working.'
The sketch will help you learn technological vocabulary. It is all based on the double meanings of words.
We offer an explanation and a (not very good) translation of the two meanings. 
INSTRUCTIONS:
1. WATCH THE VIDEO FIRST WITHOUT READING THE TEXT
2. STUDY THE TEXT AND WATCH AGAIN
3. COVER THE ENGLISH TEXT. TRANSLATE THE ITALIAN BACK INTO ENGLISH
4. (in pairs) RECITE THE TEXT FROM MEMORY WITH YOUR TEACHER IN THE NEXT CLASS. 
Customer: I bought something from you last week, and I'm very disappointed.
Greengrocer: Oh yeah? What's the problem?
C: Yeah, well, my blackberry is not working.
G: What's the matter, it ran out of juice?
C: No, no, it's completely frozen!
[knocking on table]
G: Oh, yeah, I can see that. I tell you what: let's try it on orange.
C: That's got a few black spots, you see...
G: Oh, dear, yes. Sorry about that.
C: Well, is there anything I can do to get my blackberry working?
G: Well, could be an application issue. Where'd you store that blackberry?
C: Well, it was on my desktop.
G: Well, you could try using a mouse to drag the blackberry to the trash. Then after you've done that, you might wanna launch the blackberry from the desktop.
C: Well, I've already tried that a few times. I mean, all it did was mess up windows.
G: [clears throat] Well, it might be worth waiting a couple of weeks. They've got the latest blackberries coming in then.
C: Well, could you give me a date?
G: Certainly.
C: Let me put that date in my diary.
G: Anything else I can help you with?
C: Yes, yes. I've also got a problem, to be honest, with my apple.
G: Oh, dear, oh, dear. That is an old apple, isn't it?
C: Yeah.
G: When'd you buy that?
C: Last week.
G: Last week? They've brought out two new apples since then! What's the problem with it?
C: Well, I tried to put my dongle in it... and it won't fit.
G: Oh, yeah. And how big's your dongle?
C: Well, I don't know much about these things, but my wife's seen a few dongles in her time... and she says a little bit on the small side.
G: Well, I'm afraid there's not a lot I can do about that. Tell you what: let me try booting it. [glass shatters] Now it's crashed. Anything else I can help you with?
C: Well, funnily enough, yes. My grandson's birthday's soon.
G: Oh, yeah.
C: Now, he's already got an apple and a blackberry. I mean, have you got anything else that he might just like?
G: Well, we're doing a special offer on these. I mean, I can't make head or tail of them, but the kids seem to like them.
C: Oh yeah?
G: "Eggs box," £3.60.
... e la traduzione in italiano (che purtroppo non è efficace tanto quanto la versione in lingua inglese, però rende l'idea).


Cliente: Ho comprato un po' di cose da lei la scorsa settimana, e sono molto deluso.
Fruttivendolo: Oh sì? Qual è il problema?
C: Beh, dunque, il mio BlackBerry® (lett.: mora) non funziona.
F: Qual è il problema, si è scaricato? (lett.: è a corto di succo)
C: No, no, è completamente bloccato! (lett.: congelato)
[battendo sul tavolo]
F: Oh, sì, vedo. Le dirò: proviamolo su Orange. (lett.: arancia,Orange è un operatore telefonico)
C: Ha un paio di zone d'ombra, vede... (lett.: macchie nere)
F: Oh sì, signore. Mi spiace.
C: Bene, c'è qualcosa che posso fare per avere il mio BlackBerry®(lett.: mora) funzionante?
F: Beh, potrebbe essere un problema applicativo. (lett.: una domanda di rilascio) Dove ha tenuto quel BlackBerry®? (lett.: mora)
C: Beh, era sul mio desktop. (lett.: scrivania)
F: Bene, potrebbe provare a usare un mouse (lett.: topo) per trascinare il BlackBerry® (lett.: mora) nel cestino. Poi una volta che ha fatto ciò, lei dovrebbe lanciare il BlackBerry® (lett.: mora) dal desktop. (lett.: scrivania)
C: Bene, ho già provato a fare così un po' di volte. E tutto quello che ho ottenuto è stato scombussolare le finestre.
F: [si schiarisce la voce] Beh, potrebbe essere utile aspettare un paio di settimane. Arriveranno gli ultimi BlackBerry®. (lett.: more)
C: Mi potrebbe dare una data? (lett.: dattero)
F: Certamente.
C: Mi faccia mettere la data nella mia agenda.
F: C'è qualcos'altro che posso fare per lei?
C: Sì, sì. Ho anche un altro problema, a dire la verità, con il mio Apple®. (lett.: mela)
F: Accidenti. È un vecchio Apple®, (lett.: mela) non è vero?
C: Sì.
F: Quando l'ha comprata?
C: La scorsa settimana.
F: La scorsa settimana? Hanno prodotto un paio di nuovi Apple®(lett.: mele) da allora! Qual è il suo problema?
C: Beh, ho provato ad inserire la mia chiavetta (lett.: punteruolo)... ma non c'entra.
F: Oh, sì. E quanto è grande la sua chiavetta? (lett.: punteruolo)
C: Beh, non so molto di queste cose, ma mia moglie ha visto un po' di chiavette (lett.: punteruoli) nella sua vita... e dice che è un po' piccola.
F: Beh, temo di non poter fare molto per questa cosa. Le dirò: mi lasci provare a fare il boot. (lett.: calciare) [rumore di vetri infranti]Adesso si è piantato. (lett.: si è rotto) Posso fare qualcos'altro per lei?
C: Beh, stranamente, sì. Presto sarà il compleanno di mio nipote.
F: Oh, sì.
C: Ora, lui ha già un Apple® (lett.: mela) e un BlackBerry®. (lett.: mora) Voglio dire, ha qualcos'altro che potrebbe piacergli?
F: Beh, stiamo facendo un'offerta speciale su questi. Cioè, per me è incomprensibile, ma pare che piaccia molto ai ragazzi.
C: Oh sì?
F: Xbox 360®. (lett.: scatola di uova, 3 sterline e 60)