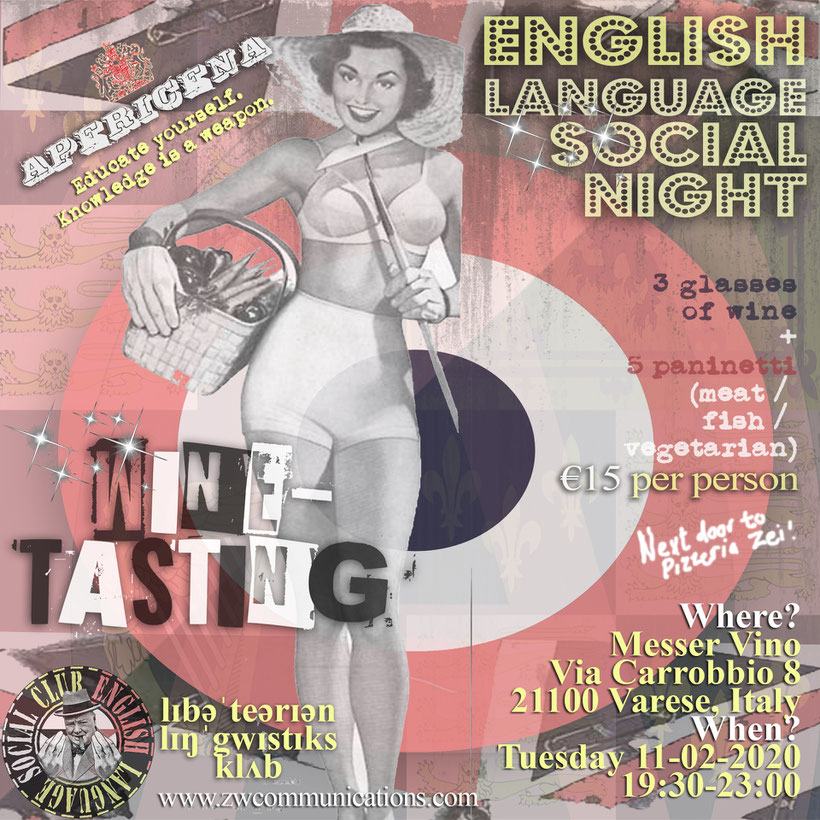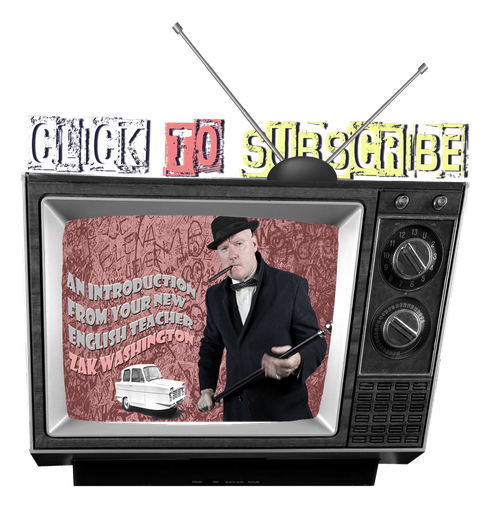 FIRST: CLICK ON THE TELEVISION TO SUBSCRIBE FOR ALL THE FREE VIDEOS & MATERIALS
---
Hi all.
This is our next English Language Social Club event.
Tuesday 11th February 2020.
The location is a brand new bar in the centre of #Varese called MESSER VINO (on the left of Pizzeria Zei).
It will cost 15 euros per person for the 'apericena' which will consist of 3 glasses of wine and 5 'paninetti'.
We will be there from about 19:00 onwards.
As usual, the rule is #EnglishOnly - don't worry about your level - there will be people of every level.
Feel free to invite your friends.
(Thanks to Mr. Bravo for helping me organize it. We've been down to test all the wines beforehand - top quality!)
#zakwashington #libertarianlinguistics #madrelingua #inglese
---
IN CASE YOU MISSED LAST WEEK'S PRONUNCIATION LESSONS:
Now watch the video and listen to the examples:
ENGLISH PRONUNCIATION: #1 SOUND IN ENGLISH (ZakWashington Video tutorial - Part 1)
Please, we desperately need your COMMENTS to improve our presence on Youtube. Interact!
Now watch the video to understand how to use it. 
ENGLISH PRONUNCIATION: VIDEO TUTORIAL (Part 2)
Don't forget to leave a COMMENT of any description... and a THUMBS UP or a THUMBS DOWN! Anything but not nothing.